As my readers know, I have been using the pages of the
Food for the Poor
daily Lenten calendar for my Lent posts. I copied the above from their website, simply because the picture of the little child captured my heart, and I wanted to share it with you.
On to the verse of the day...
Jesus gave us the greatest example of what it means to serve: to give your life. What more can I say? In the example of Christ on the cross, we see the ultimate Servant. Ponder the cross today, my friends. It is an overwhelming picture of love, grace, justice served, and
servanthood
.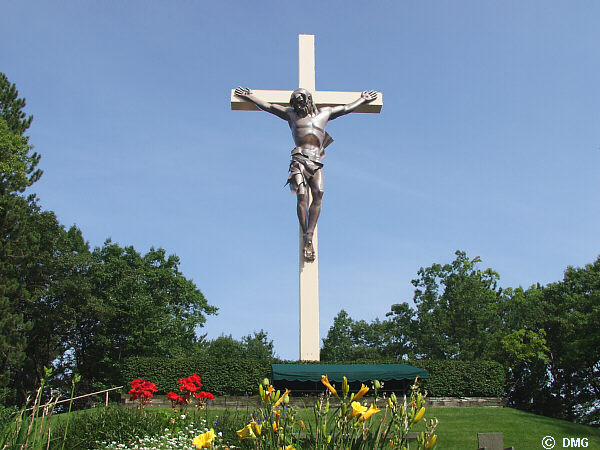 This picture is of the "Cross in the Woods," near Indian River, Michigan. If you're ever in the area, take the time to visit. It is incredible. Walking up underneath that cross, and looking up into the face of Christ...is just amazing.