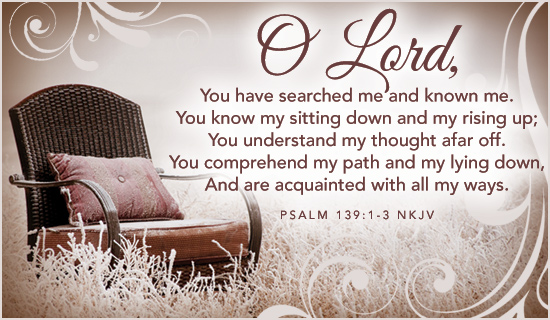 Today, I read our local newspaper's "Valentine edition" for the weekend. Though I usually enjoy reading it, this time I was so disheartened.
One large headline read, "
Being true to who she really is: A transgender woman shares her journey
.
I won't go into great detail. The summary is that a local man, who has a wife and two small children, has recently begun therapy to become the woman "God made him to be." He has full support of his wife, several family members, and his local church.
This article ran right below the usual "Street Talk" column, in which the editor asks local people a question. When they answer, each individual gets their picture in the paper, along with a short quote of the answer offered. This week's question: What is your ideal Valentine gift?
Another note of interest:
Local clergy member offering Ashes2go
Lisa O'Rear-Lassen, the pastor at St. Mark's Episcopal Church, will be offering Ashes2go on Ash Wednesday, Feb. 18 in the square from noon to 2 p.m.
O'Rear-Lassen will be standing at the entrance to the public parking lot behind the former Cool Beans building and will be offering to impose ashes on anyone who walks or drives by.
"I will be in vestments so I will be identifiable," she said. "All are welcome. I will impose ashes on a drive through basis also. I have done Ashes2go with the community of St. Patrick in Brunswick for the past two years and it has been a blessing to all involved. I'm excited to be offering this in Wadsworth."
Please tell me you understand my dismay.

So...
Today's prayer meditation is from Psalm 139:1-18. This is one of my favorite passages from the Bible. Whenever I'm feeling down, it is so refreshing to read this Scripture, and remember how much God loves me. Even in the darkest times, He is there.

I offer this passage to you, with no commentary on my part today. I ask you to read it, meditate on it, and let God speak His love to you. Our world's version of love is so skewed.
O

Lord

, thou hast searched me and known me!
2

Thou knowest when I sit down and when I rise up;
thou discernest my thoughts from afar.
3

Thou searchest out my path and my lying down,
and art acquainted with all my ways.
4

Even before a word is on my tongue,
lo, O

Lord

, thou knowest it altogether.
5

Thou dost beset me behind and before,
and layest thy hand upon me.
6

Such knowledge is too wonderful for me;
it is high, I cannot attain it.
7

Whither shall I go from thy Spirit?
Or whither shall I flee from thy presence?
8

If I ascend to heaven, thou art there!
If I make my bed in Sheol, thou art there!
9

If I take the wings of the morning
and dwell in the uttermost parts of the sea,
10

even there thy hand shall lead me,
and thy right hand shall hold me.
11

If I say, "Let only darkness cover me,
and the light about me be night,"
12

even the darkness is not dark to thee,
the night is bright as the day;
for darkness is as light with thee.
13

For thou didst form my inward parts,
thou didst knit me together in my mother's womb.
14

I praise thee, for thou art fearful and wonderful.
Wonderful are thy works!
Thou knowest me right well;
15

my frame was not hidden from thee,
when I was being made in secret,
intricately wrought in the depths of the earth.
16

Thy eyes beheld my unformed substance;
in thy book were written, every one of them,
the days that were formed for me,
when as yet there was none of them.
17

How precious to me are thy thoughts, O God!
How vast is the sum of them!
18

If I would count them, they are more than the sand.
When I awake, I am still with thee.
From Biblegateway.com
https://www.biblegateway.com/passage/?search=Psalm+139