I recently read this passage from Psalm 90. Come ponder it along with me:
"Lord, You have been our dwelling place in all generations. Before the mountains were brought forth, or ever You had formed the earth and the world, even from everlasting to everlasting, You are God. You turn man to destruction [or, "return man to dust"], and say, 'Return, O children of men.' For a thousand years in Your sight are like yesterday when it is passed, and like a watch in the night. You carry them away like a flood; they are like a sleep. In the morning they are like grass which grows up: in the morning it flourishes and grows up; in the evening it is cut down and withers. For we have been consumed by Your anger, and by Your wrath we are terrified. You have set our iniquities before You, our secret sins in the light of Your countenance. For all our days have passed away in Your wrath; we finish our years like a sigh. The days of our lives are seventy years, and if by reason of strength they are eighty years, yet their boast is only labor and sorrow; for it is soon cut off, and we fly away. Who knows the power of Your anger? For as the fear of You, so is Your wrath. So teach us to number our days, that we may gain a heart of wisdom."
(vs. 1-12, NKJV)
If there were some way to track every word and every deed throughout our individual lifetime, what would that record reveal? What patterns of speech and lifestyle would we see? What theme would sum up our lives?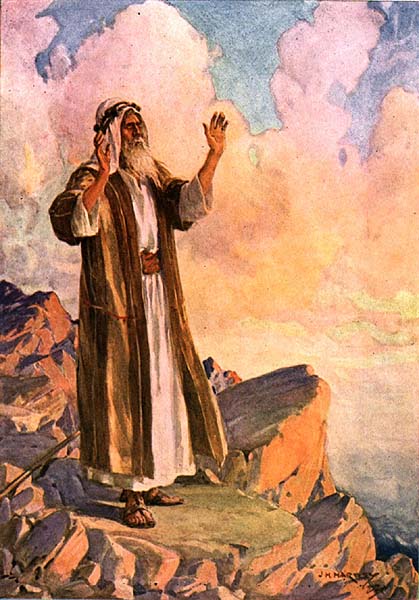 This psalm is a prayer of Moses. Throughout it he illustrates just how short life really is, and how important it is to examine how we live it out. Our life is compared to grass, that quickly grows, and quickly dies. Each individual day of our lives may seem inconsequential. Yet when all our days are added up, the sum of them is quite consequential. We must live out each day in light of its significance as a segment of our entire life.
One verse especially caught my attention:
"You have set our iniquities before You, our secret sins in the light of Your countenance."
(v. 8)
Whew. That's tough! The One who knows all and sees all, sees our iniquities and our
secret
sins. Those are the sins we try to keep others from discovering. The ones in our little closet of well-kept secrets. But they are held up for inspection in the light of His countenance. In other words, they are seen in their true state, in contrast to the glory of His holiness. Sin looks bad on its own. But when compared to His holiness? I'm afraid the English language doesn't contain a word, or even a few words, that could aptly describe how horrible and nasty our sin appears "in the light of His countenance."
So, here we have the knowledge of our lives being short, and that every sin is revealed to God.
NOW WHAT???
That's the beauty of it. Read on:
"Return, O Lord! How long? And have compassion on Your servants. Oh, satisfy us early with Your mercy, that we may rejoice and be glad all our days! Make us glad according to the days in which You have afflicted us, the years in which we have seen evil. Let Your work appear to Your servants, and Your glory to their children. And let the beauty of the Lord be upon us, and establish the work of our hands for us; yes, establish the work of our hands."
(vs. 13-17)
Isn't that incredible? Because of God's mercy, our days can be redeemed! Even the days we have spent in affliction can be redeemed for His glory. His beauty can be upon us--mere mortals--and He can establish our work. What does that mean? It means He gives the work of our hands--our labors--value. Eternal value.
And so, as we learn to number our days, we will gain that heart of wisdom. As we give each day to God, to do His work in His way, He will redeem our days, and gain more of His wisdom. That is the wisdom that COUNTS!
* * *
I'd love to hear any thoughts you may want to add on this as well...
.